Welcome to our company !
Manufacturer & Exporter of: Tool and Die, Jigs and Fixture, Special Purpose Machines, Precision Components and Industrial Automation.
About Us

ABS Tool and Die Private Limited is a firm specializing in Tool and Product Engineering, Manufacturing and integration of Automated production systems. We provide innovate technological solutions to a wide range of customers in the fields of:

Defence & Aerospace Industry
Automotive Industry
Medical Industry
Electrical & Electronics Industry
Manufacturing Industry
Civil Engineering Industry

In ABS Tool and Die Private Limited, we offers a complete solution of Design and Manufacture of Precision Components, Special Purpose Machine, Tool and Dies, Jigs and Fixture, Industrial Automation etc. These competencies are supported by excellent engineering team with over 20 years of rich experience in Tool and Product Engineering and capabilities to design and deliver the most complicated applications.

ABS Tool and Die Private Limited is a firm specializing in tool and product engineering, complete solution of design, manufacturing and integration of automated production systems.

History:

Established in 2013, We have grown from a small unit to a multinational globally recognized company with latest manufacturing technologies.

Established and initiated with the objective to serve the industry with excellence and innovation with robust values and principles, the company has soared up to claim a prestigious position in the field of manufacturing and various precision components for leading Industries in India and Globally.

We are a privately held entity having valuable experience in design and manufacturing of Complicated Mechanical & Electro-Mechanical applications.

ABS Tool and Die Private Limited is a renowned and leading name in both the global as well as national market when it comes to the manufacturing and complete solution for Smart Industries.

Product Quality Control Policy:

The Quality Control Policy provides the framework for establishing and reviewing ABS Product Quality Control objectives.

We are fully committed to high product quality and control processes which is in built in our work ethics. Our team works towards continual improvement in product development and delivery mind full of the strategic targets and priorities of the customers

Respect defined customer requirements.
Compliance and adherence to all relevant standards, legal regulations and other requirements.

We have the Complete Process Control and Quality Management System covering all disciplines: design, purchasing, manufacturing and customer service.

Mission & Strategy:

Our talented employees focus their energy on helping businesses meet the challenges of today's new economic realities, such as globalization, competitiveness and ever changing commodity and energy prices.

To empower our clients with leading edge technology and to achieve competitive advantage through superior engineering services.
Deliver high quality engineering solutions for global markets at competitive pricing.

We have what it takes to increase your efficiency by optimizing a strategic production unit within your companies or by designing an overall plan to improve productivity.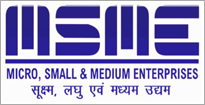 Contact Details
D 44, Sector 11, Noida, Gautam Buddha Nagar,Greater Noida - 201301, Uttar Pradesh, India
Phone :08037402355
Fax :91--3542913
Ms ABS Tool and Die (Director)
Mobile :08037402355
Mr Abhimanyu Sharma (Director)
Mobile :08037402355

Accepts only Export inquiries
Send Inquiry
Send Inquiry
Skype: abstooldie
Web: www.abstooldie.com